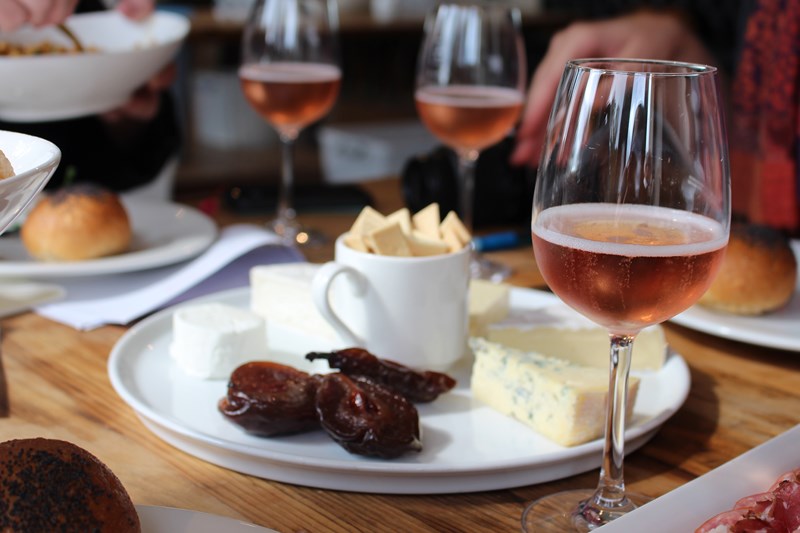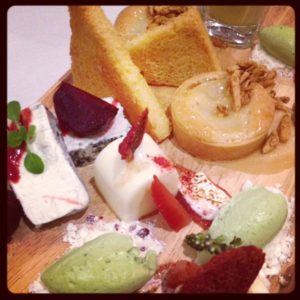 When I checked in on Facebook from the Adelaide airport announcing my landing for the first time in South Australia for #WordsToGo14, I received a rush of feedback from fans, locals, and ex-pats living in other Aussie regions expressing enthusiasm for the city. Affectionately known as 'Radelaide', the city is renowned as being friendly, relaxed yet vibrant, and surrounded by rolling hills, beautiful beaches and world-famous wine and dairy producing regions. I discovered for myself the city's delightful (and delicious) precincts dedicated to eating, boutique bars and gourmet food trucks, Haigh's Chocolates, the National Wine Centre, as well as the southern hemisphere's largest undercover produce market, Adelaide Central Markets.
Tasting Australia in Adelaide 2014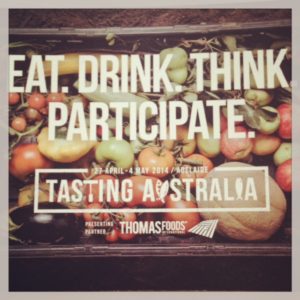 It seems fitting that among Adelaide's many renowned annual events, the city also hosts one of the world's most well known culinary festivals, Tasting Australia (tastingaustralia.com.au, 27 April to 4 May 2014).
The event is always a resounding success, and Tasting Australia in Adelaide 2014 is shaping up to be no exception, following a world-class program of breakfasts, lunches, dinners, cooking classes, experiences, tours and workshops presented by Australia's very best chefs, winemakers and producers. The level of expertise is a cut above, and I became acutely aware of why South Australia has garnered an international reputation as a premier food and wine destination.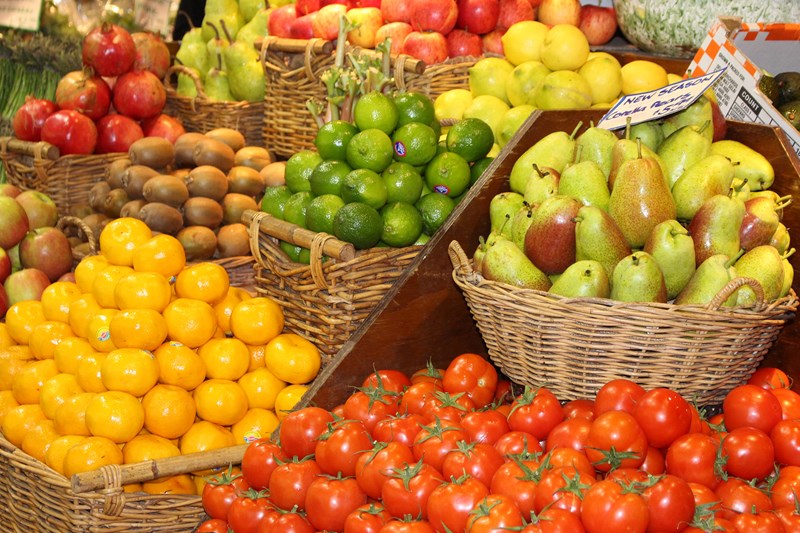 Adelaide was actually named as one of Lonely Planet's top 10 cities to visit in 2014; described as "effortlessly chic − and like a perfectly cellared red, it's ready to be uncorked and sampled."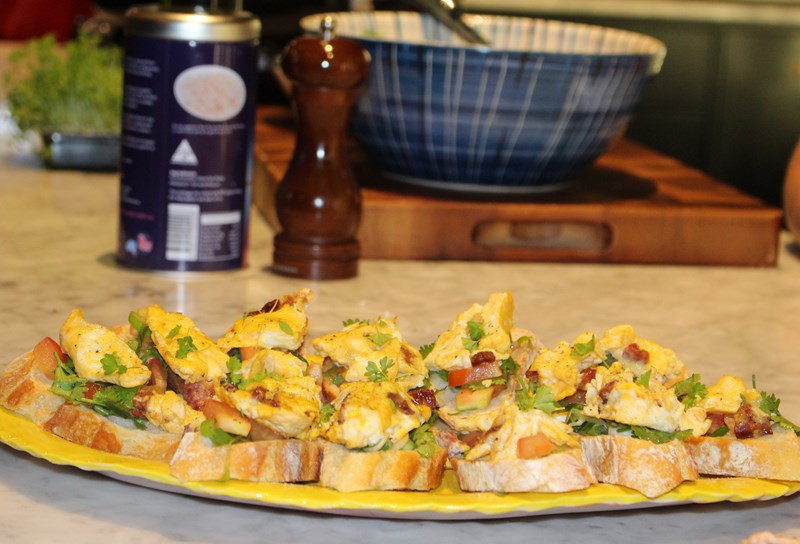 About The City of Churches
WeekendNotes.com has presented a few neat facts on Adelaide that I'll share with you briefly. "In 1836, a city named Adelaide was born with a proclamation under a gumtree at Glenelg, now a seaside suburb west of the city… Adelaide has been nicknamed the 'City of Churches'. Although it is not known as to who first started using this nickname, one only needs to take a look around to dig out the rationale behind such a nickname. Churches boasting exquisite architectural designs abound in this beautiful city with the Holy Trinity Anglican Church being the oldest which was built in the year 1838… 
Adelaide is reportedly home to the biggest display of Aboriginal Culture and artefacts. These are showcased at the South Australian Museum as well as at Tandanya – the National Aboriginal Cultural Institute… Arguably one can reach any point in the city within a period of 20 minutes thus the [other] nickname, '20 minutes' city… Adelaide's exotic Botanic Garden has the largest and oldest glasshouses in the Southern hemisphere. These glasshouses sure make some terrific tourist attractions… Adelaide is not only the capital of South Australia but is also the opal capital of Australia… [In Australia] Adelaide was the first place to abolish sexual and racial discrimination, the first to do away with capital punishment, the first to recognise Aboriginal land rights, the first to give women voting rights and interestingly is also the first place to legalise nude swimming."  
My top two experiences
The southern hemisphere's largest undercover produce market and South Australia's most visited tourist attraction, with roots dating back to 1869. The market boasts over 80 stalls selling everything you can imagine, from fresh cheese, fruit, veges, bread, cakes, coffee, nuts, yoghurt and fare from around the region and the world. The market is easy to navigate as it's divided into a colourful array of lanes and broadways; it's also easy to find being as it's generally referred to as being the 'Heart of Adelaide'.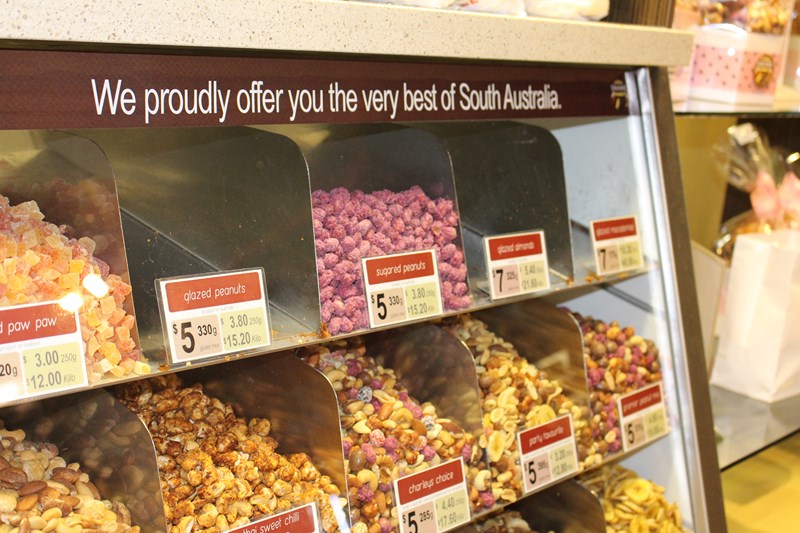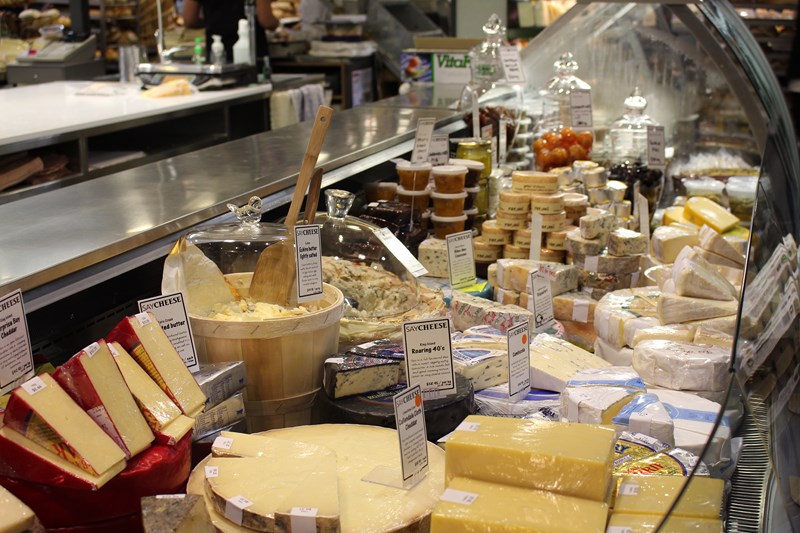 Now this is an experience that everyone in the family will adore. Indulge in a cheese-making master-class hosted by the gorgeous Sheree Sullivan and the team, who will guide you through making your very own cheese which you can create, take home, nurture and in good time eat. You'll learn all about cheese (in an entertaining context − no boring science lectures here) as well as the wonderful local businesses in the Adelaide Hills region (many tight-knit family owned for generations); and you'll enjoy lunch while your cheese mix incubates. A cheese and wine trail is on offer to explore on location in Hahndorf, and you can even take a cheese themed high tea for good measure. Many of the experiences on offer at Udder Delights are booked out in advance, so reserve your space to avoid disappointment.
Also worth a peep while you're in the area is the picturesque Bird in Hand winery where I was lucky enough to experience my own unique version of the Udder Delights cheese-making master-class. Bird In Hand is now also hosting wonderfully chic musical events on site at the vineyard, check the website to see if something's on that coincides with your visit: birdinhand.com.au.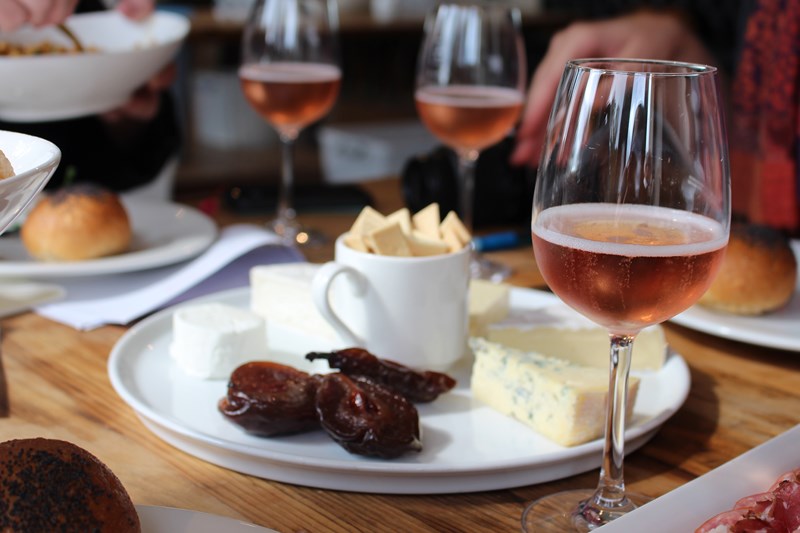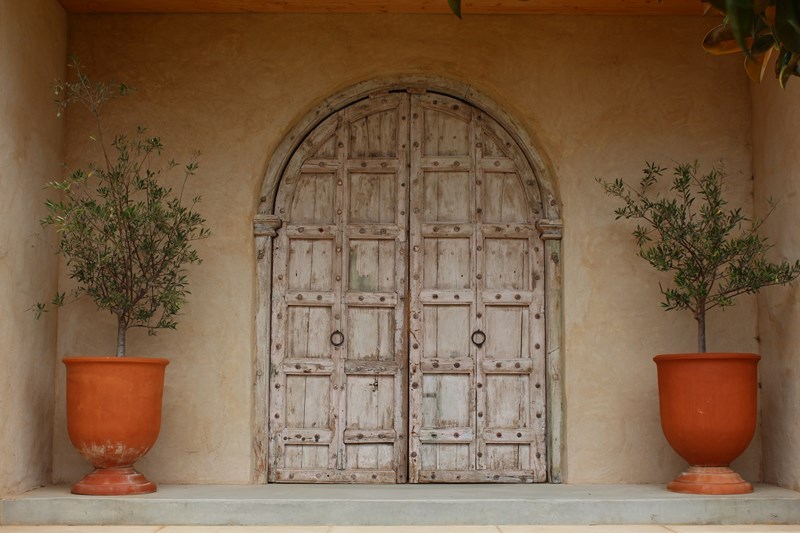 Planning a trip to Adelaide? I enjoyed my stay at the Rendezvous Grand Adelaide Hotel –read more.
Got a comment, query or suggestion? I'd love to hear from you – there's space below :-)
-Sarah Blinco