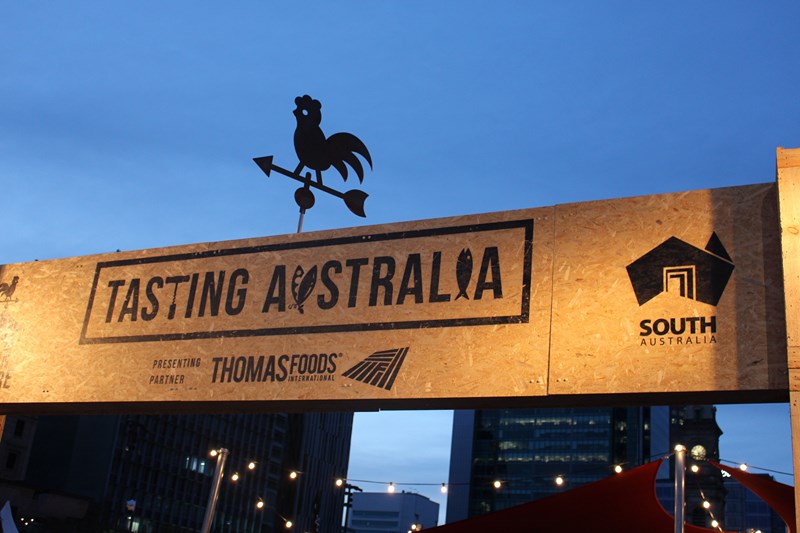 What did the world's leading travel writers, photographers and social media content creators share at #WordsToGo14? Read on to find out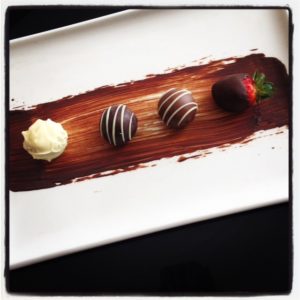 I've just returned from a wonderful mini break in South Australia, where I attended the fabulous Tasting Australia culinary festival and the Words To Go social media forum 2014 in Adelaide (#WordsToGo14). Around 40 travel and dining bloggers, writers and content creators from around the Australasia region were invited to attend the Words To Go get-together, where we networked, talked digital strategy, travel and food media creation, and all associated joys and challenges.
We were privileged to enjoy informative, inspiring and engaging presentations from several esteemed and experienced guests. Here I'd like to share their wisdom that stuck with me, that might be useful for anyone else keen for hints on:
Writing (travel and dining)
Blogging
Photography
Instagram
Social media and turning followers into fans
Digital media content creation
Following your passion
Words to Go social media forum 2014 in Adelaide
Lauren Bath – @

laurenepbath

– Australia's leading (and first professional) Instagrammer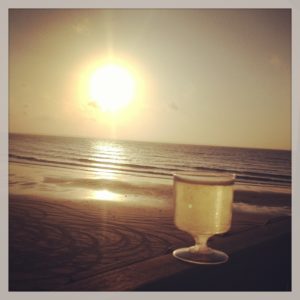 Want to score more followers and/or go pro? She says:
It's not commercial photography, so don't treat it like that; Instagram is social media first and foremost.
Always edit (in Instagram or via phone app).
Make it YOUR best work – your style and flair, no one else's.
Pay attention to who your audience is and what they like (but mix up crowd pleasers with the pics you love that don't necessarily always have mass support).
Think outside the square on angles and ideas.
Sunrise and sunset are great times to shoot.
You can share an image taken on another camera by saving it to a cloud service like Dropbox and accessing via Instagram on phone or tablet.
Cute and fluffy always wins fans.
Katie Quinn Davies, renowned food stylist, cook and publisher of What Katie Ate website and books
Katie's food styling and photography is mind blowing; her website, magazine shoots and books are divine. An Irish expat now based in Sydney, she shared quick tips on capturing great food and lifestyle images:
Use a handheld mirror to help bounce light. Lighting is really important so seek out rooms and spaces where you can utilise it to make your photos pop. Natural light is always preferable.
Take photos of food with lots of colour; be mindful of meat and steak though – burgers and lasagne are the hardest to shoot, according to Katie (and she has practised, a lot!). She loves snapping pizza, pies, pastry and meringues – maybe you could have a go next time you whip something up in the kitchen?
Use only beautiful images on your sites and social media – make your spaces the best they can be, especially given that we are now a highly visual society.
Robyn Eckhardt, internationally acclaimed American food and travel journalist, author of Eating Asia
I was really inspired by Robyn's intelligence, passion for travel and unearthing real life in far-away lands. She reminded us that there is always something new to discover and share in the world, keeping in mind one of the definitions of discovery is: "To learn or realise something; it's personal and it's never exhausted."
How does she travel and discover?
The first place Robyn goes to is a local market in the morning – if you take time to observe and interact, you'll learn about the local ingredients, culture, customs and so much more.
It's absolutely possible to communicate without language – don't be shy, mime, act, gesture – eventually an understanding is realised.
Open your mind to what's happening around you.
If you're producing content on an area but you're overwhelmed because it's all new (and as a traveller you're probably tired), narrow it to one specific element you notice repeated. E.g. the sale of rice or spinach or a new ingredient you discover at a market. Follow its story through, and other intriguing tales will manifest.
Be open to unexpected encounters – just say YES.
Don't just take a guide's perspective – find out answers for yourself.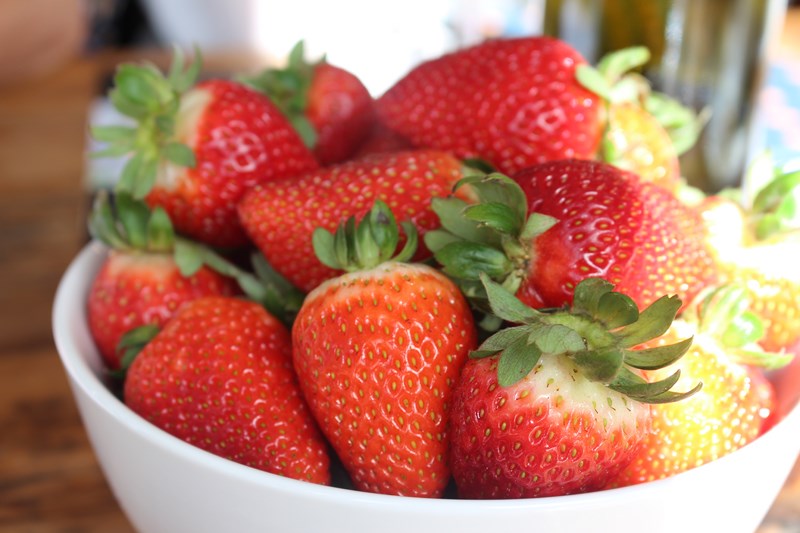 David Hagerman, esteemed international photographer and also photographer for Eating Asia
David presented many awe inspiring travel and food images, and shared easy take-home tips for us to put into practice:
Square it up – make sure your angles are straight and lined up.
Compose the image from back to front – pay attention to your background.
Be mindful of cutting objects off or out of your final capture.
Follow your obsessions and photograph whatever it is you're into, no matter how far out it may seem.
If all else fails, snap a pic of a cat (although I think he was half kidding here, but going back to Lauren's tip, cute and fluffy will win in the end too).
Caz Makepeace, co-publisher of one of the world's biggest travel sites,

YTravel
Caz and her husband, Craig, are currently on a road trip around Australia with their two little girls. Once a "dream", the pair finally decided that life is too short, so they have made it happen and haven't looked back. I love that Caz describes herself as a gypsy who doubts she'll ever get over travel – I can relate and it's great to know there are others out there who feel the same. She says, "Dare to live an extraordinary life; Go against the grain, ignore the naysayers, set outlandish goals."
Caz's live-your-best-life and travel tips:
Get back to basics, what's in your heart?
Push your comfort zone when travelling – it will equal great experiences.
Trust in your own power, be the best version of yourself and you'll become magnetic.
Help others and allow them to help you.
If you're a blogger or content creator, remember to treat your readers as friends; what's best for them? What do they need from you in the way of inspiration and advice?
Don't be afraid to break convention – "If the heart is missing, there's no fulfilment or joy, so what's the point?"
Greg Snell, Canadian, avid traveller and current Tourism Australia title-holder of The Best Job in the World (South Australian gig)
Greg has truly followed his passion in life, and not being afraid to do so has meant he has lived an amazing travel life all over the globe, including much time in South America and Africa. After meeting him, I recognise he is definitely a worthy recipient of one of Tourism Australia's coveted Best Job in the World positions. Greg talked about the importance of social media to his success, and how he loves social platforms for getting people together to promote a cause and showcase events and destinations. He says,
Live life – for fun, with passion and purpose.
Use Facebook photo albums – they increase engagement.
Use photos for visual storytelling.
Videos are excellent tools for showing others experience and discoveries from your perspective. (For anyone serious about capturing great images and footage, Greg uses a variety of cameras to tape video, including his Canon 5D Mark III and a GoPro).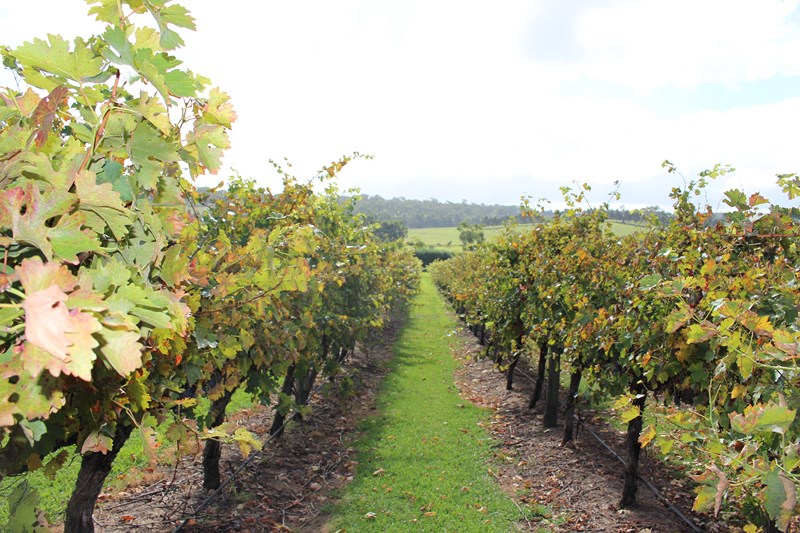 Chloe Reschke-Maguire,

Yelp

Adelaide Community Manager
Chloe is a marketing and social media professional who loves to make a splash for her home town of Adelaide on social media.
She says of content management on social media, "Stop trying to reach the most people and focus on reaching the best people – those who spread the positive word, who are loyal, who comment and make your brand great!"
Want to take a look behind-the-scenes at Tasting Australia 2014 and cheese making with Udder Delights?

Planning a trip to Adelaide? I enjoyed my stay at the Rendezvous Grand Adelaide Hotel –read more.
Did you find this helpful or inspiring; do you have a comment? I'd love to hear from you – there's space below :-)
-Sarah Blinco