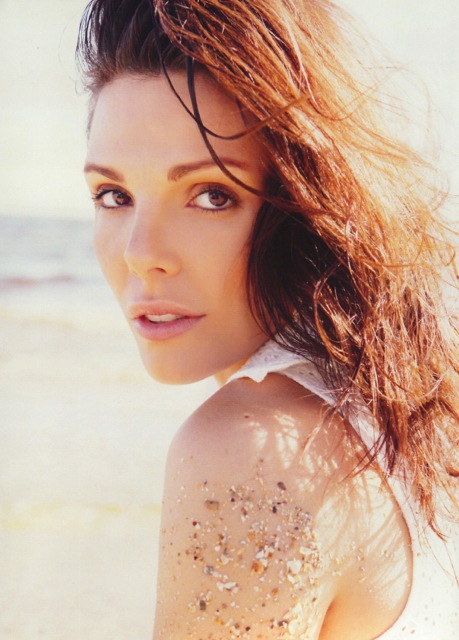 Yesterday we published a piece on how to manage trolls and critics online, in the hope that we may pass on valuable information to businesses and individuals on how to deal with cyber-bullying and the like.
Today we hear from The Bachelor Australia's Natalie Sady on her experience and advice she wants us all to heed.
Don't engage. Under no circumstances do you engage with these trolls and critics. As soon as you respond, you are handing them the power in the situation. If you respond, they see that they're getting to you and often start trying to push things further and further. Situations can quickly get out of control. If you just ignore it, they eventually give up.
Block anyone bullying or attacking you. Most social media outlets give the user the ability to block people from seeing their profiles and contacting them. Use that option when you need to. Why allow these people to keep coming in to your world? If they are blocked, they can no longer reach you. If you are being bullied on a site where you are unable to block the person, shut that profile down.
Understand that it's not about you. People who are happy within themselves don't go around tearing other people down. When people feel the need to constantly critise people it is most often because of the insecurities they have within themselves. The comments may be about you, and directed at you, and they can be hard to brush off, but this is where your strong sense of self comes in. This is something much easier said than done, but if you can get to a point where you realise it isn't about you, life will get a whole lot easier.
I found myself on the receiving end of online trolls and critics during my time on The Bachelor Australia 2013. It was incredibly hurtful, but I just kept going to the various websites and reading those comments.
After a couple of weeks I realised I had to stop doing that. Working in the entertainment industry I have always been judged on my appearance, and as a result I have developed a really thick skin, but not even my time in the industry was enough to prepare me for what was being said about me during the time the show was airing.
I eventually wrote my thoughts down and shared them on my Facebook fan page. Everyone was so incredibly supportive and the response I got was phenomenal. I didn't engage with the critics directly, I just shared my feelings about how I was affected with my supporters. I was humbled by the reach my posts achieved. I was receiving emails from people living as far away as The United States and Canada!
I posted about my feelings because I wanted to start a conversation and bring awareness to a very important topic. As the social world evolves online, we seem to be losing our inhibitions and also our moral boundaries; we need to be aware that our online behaviour does make an impact on real people in a very real way, and some of that those 'real life' moral boundaries still need to exist.
About Natalie
Natalie Sady is a successful Melbourne model who has worked in the entertainment industry since she was a child. She has appeared in countless catalogues, television commercials and has always been popular on the catwalk. Natalie eventually made the move to television presenting. After being the most photographed woman at Flemington racecourse for a decade, it was a natural progression that she co-host Moonee Valley TV for the 2008-2009 Night Racing season. Most recently Natalie was a contestant on Channel Ten's The Bachelor Australia. She may not have won Tim's heart, but she did win over Australia with her frank and down-to-earth manner. Currently Natalie is focusing on her television pursuits, along with being very active in the Palm Oil cause and speaking out against domestic violence. nataliesady.com
We'd be really grateful if you left a comment with your thoughts below, or find us on Facebook or Twitter.