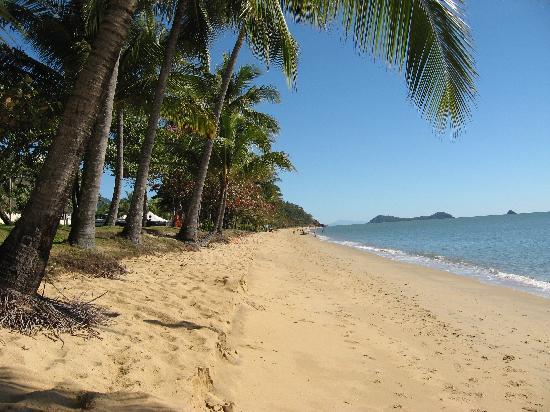 Lush, laid back, fun, hot Cairns. It's a tropical playground in Far North Queensland where visitors come from far and wide to snorkel the Great Barrier Reef and revel in small-city serenity (or party with the backpacker set – you choose!).
The region also boasts popular destinations such as Palm Cove and Port Douglas for their resorts, pristine beaches, boutique dining and shopping. There is a local secret spot up north though, and in fact is the very location I grew up in the '80s (although it was a far less residentially populated suburb then) – Trinity Beach, just 15-minutes drive north of Cairns.
Yesterday we caught up with friends at this sublime little location, and I have to say that every time I come here I feel at ease. I love Trinity Beach for it's peaceful positioning overlooking the Coral Sea and Great Barrier Reef, pretty beach lined with palm trees, awesome beachfront pub (Trinity Beach Tavern) and one of the best Italian restaurants in Cairns, L'Unico Caffe Cucina Bar. It's arguably Cairns' favourite beach, well-known to residents (and tourists in the know) for many years. I have fond memories of our neighbour riding her horse along the shoreline, and of my brother and I playing in the warm ocean water with our family.
Trinity Beach is the ideal escape for a relaxing day out of the city – sun, sand, swimming (in the nets during summer though!) and a delicious lunch – all without the crowds of other high profile beaches in Queensland. Or, why not take some time for R&R and stay out at Trinity for a day or two at one of the inconspicuous resorts lining the water. More at www.trinitybeach.com.au.