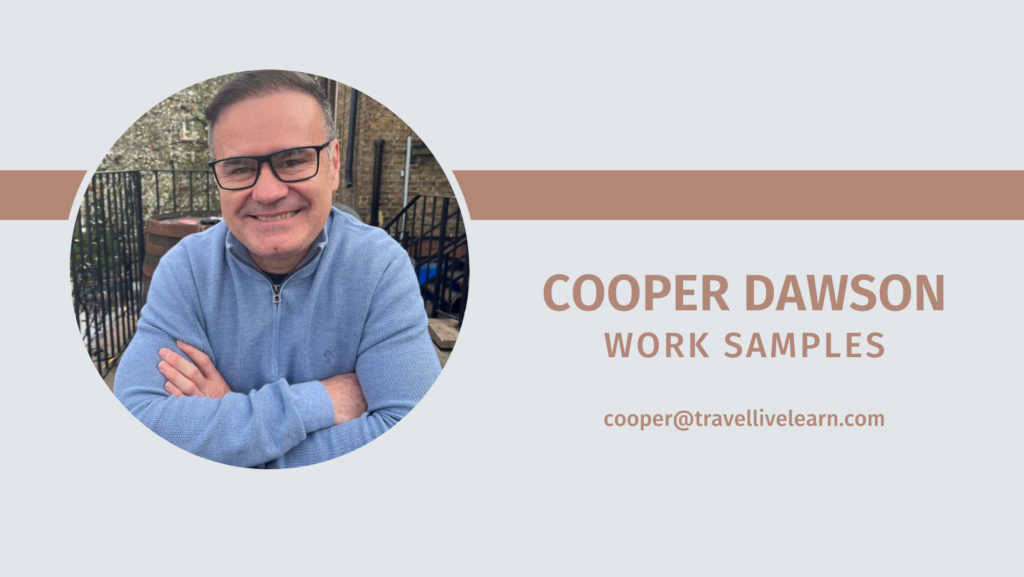 Showreel – Cooper Dawson
This video showcases lifestyle and travel footage from around the world. It features my own footage including drone shots of landscapes and city views.
Popular on YouTube
In this video, I have showcased the lovable and charming West Highland Terrier and their unique characteristics. This  production presents examples of my filming and editing capabilities.
Informative production
This is an example of a step-by-step informative video on the process of obtaining a UK work. It showcases my editing, scripting and planning ability.
Lifestyle content
In this video, I take you on a behind-the-scenes look at the exciting and rewarding world of pet and house sitting. It showcases my editing, scripting and storytelling ability.
Education/school promotional videos
Over the past five years, I have served school communities in London and Brisbane by creating videos about activities within schools. The content I have created includes interviews with staff and students and has covered an array of initiatives including environmental work and school successes.
While I have produced dozens of videos of this nature over the past few years the have been for internal use only. Samples of these videos are available upon special request. An example of a public-facing production that I developed for a school in London is here on Facebook. 
Contact
Cooper Dawson – cooper@travellivelearn.com