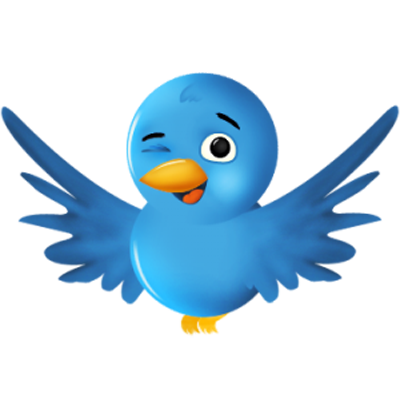 I'm a big fan of Twitter. I now Tweet travel, style, events, locations … from the local coffee shop to live on tour in Europe and front row (well… not quite) at London Fashion Week. Some social media users don't really 'get' or even like the platform, but I'm a firm believer in its power. I didn't understand Twitter either, but a move to London a couple of years ago meant it was entirely necessary to 'get with the program'. Londoners love Twitter, and in order to communicate / get a job / get around / meet up with friends / be in the know, you've got to have an @ in front of your name.
I begrudgingly logged back into the account I'd halfheartedly set up a few months before my move overseas, and tried to navigate how to use it. Admittedly, I didn't understand Twitter via its website; it wasn't until I started using TweetDeck that I finally 'got' – in real time – how Twitter works. I was able to interact, respond and engage as things happened on Twitter which after all, is how it's meant to be used. Others have similar success learning on an iPhone or Tablet, and of course it helps if you're playing around with the platform on a train commute, or during the day as events occur. On that note, I really discovered the value of Twitter while I was living abroad – during which time Australia (ie. home) was hit by numerous disasters in the form of serious floods and cyclones. I found it was difficult to get 'real time' updates via news sites on what was happening. It was important to me to know because my family were right in the middle of the catastrophes that were unfolding.
I was really grateful to discover Twitter's # (conversation) function – and following conversations (eg. #cyclonelarry #brisbanefloods) that were happening in real time – despite it being the middle of the night in some cases – I knew exactly what was happening. Quite amazing.
There was an old story I'd heard about Twitter's real claim to fame. When the bombings occurred in Mumbai a few years back, it took the region by surprise. Obviously media were not on hand to cover it, but people stuck in their hotel rooms started Tweeting live updates on what was happening outside. They were literally in the thick of it, and worldwide news agencies were receiving their updates the same way I was 'in the know' on the severe weather situation in Australia in 2011.
In my bid to share Twitter with Australians who are on the verge of experiencing its power and intrigue, I thought I'd list a few of my personal favourite Twitter tips. These aren't new or even very special or secret, but there are some of you out there who might not know how to get into Twitter – and if you want to (whether for work, to promote yourself or to engage with your favourite celebrities or mentors), consider these ideas and items I've learned throughout my self-education on Twitter.
Twitter tips for new users
1. Regularly glance at your Twitter stream, update, comment, retweet (that is, sharing someone else's Tweet that you like) where you can. TweetDeck and Smart Phone APPs can make it easier to get into a routine.
2. Remember, @ usually indicates a person or entity (eg. @sarahblinco @richardbranson @delta_goodrem @theprojecttv @StylistMagazine) – so you can talk @… them ; whereas # is a conversation – particularly easy to identify if something 'big' is happening. Eg. You can follow #Olympics at the moment for a conversation stream on all things London Olympics. You might want to start a conversation or join one, and it's usually easy to guess what a # conversation might be. I usually search a # before using it (to verify accuracy), then if you find lots of people are conversing in a # conversation, eg. about #travel #style #nutrition #RPatz #Kstew then add it to your Tweet so you're included in that conversation and other people will see you on Twitter.
3. I use lists. It's simple then to check into various groups you follow and makes it so easy for when you reach a large number of people you follow. My lists include 'work related', 'friends', 'travel', 'London', 'social media', 'Queensland', 'celebrities'. When you follow someone, simply click on the little options icon next to their details, select 'add or remove from lists', add them to a list(s) you currently maintain or create a new category to suit. In future, if you want to check out what your celebrity Tweeters are up to, you can browse that particular Twitter stream, or if you want to see what your 'work related' Tweeters are talking about, you can select that list, and so on.
4. Profile: use key words in your profile! Often it's what will gain you followers, so use words that reflect what YOU want to be associated with. These might be professional attributes (eg. social media, journalist, electrician, teacher) or fun (eg. dogs, paranormal, The Vampire Diaries, Gossip Girl). Don't use unnecessary words, and use words, terms and phrases that are popular and that will be found/searched for. Additionally, it's recommended that you try to use a variation of your name as your @ handle. This is because Twitter is ideally used as a platform to 'broadcast yourself', and as with most social media streams, people respond better to the 'personal' – your personality, likes, dislikes and a 'real name' (if/where possible or generally relevant).
5. Try to Tweet at least once or twice a day, and interact with someone on Twitter once or twice a day. Use # in your Tweets and be yourself. Cross promote your websites and products, but don't 'sell' – be informative and helpful – you'll gain cred and a reputation for being an expert in your field, rather than just another sales-person. Add photos and videos as these are proving to be as engaging as ever.
6. There are heaps of Twitter specialists out there, and information on the internet is generally FREE, so teach yourself. Be aware of people who call themselves 'social media experts' though. A very brilliant social media dude, @nickbowditch, who I would call 'an expert', told a group of us earlier this year that social media is ever changing. It's almost impossible to call yourself  an 'expert' in the field, so anyone who quips that they are probably doesn't know as much as they think they do. That said, there are many consultants out there who can get you on your way very very effectively.
If you're a newbie, keep practising – it really is fun! And if you're a seasoned expert, please share your tips with us here – the thing I love about social media is that there's always something new to learn every day, and I'm most certainly open to learning.
Sarah  (aka @sarahblinco)
If you've got questions or want help setting up or maintaining Twitter, Facebook, blogs, YouTube, Pinterest and other social streams, feel free to contact us for some extra assistance.