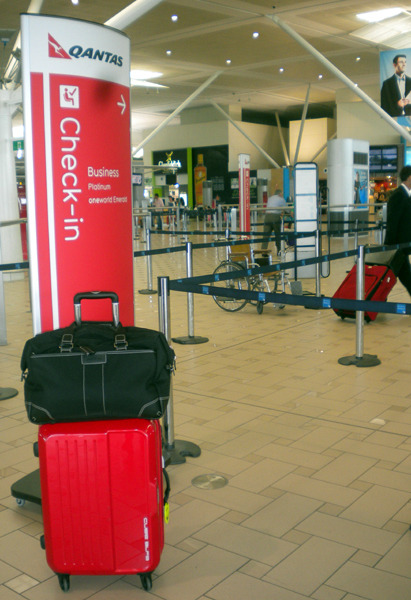 Ready for my big journey. Said goodbye to mum, dad, the dog… and Cooper of course. Being on my own, have to say I'm loving my luggage from American Tourister – it's easy to get around with and looks great. Can you believe – and even Vincent thought this was completely amazing – I checked in with just over 10kg of luggage! *record*.
Anyway, update you all more on the other side… well, hopefully in Singapore at some ungodly hour tonight ;-)
Thanks for this exciting opportunity, Escape Travel!!
Remember, if you do like reading this blog, you can subscribe on the home page – follow the RSS feed or pop your email in – it's like magic!
SB x