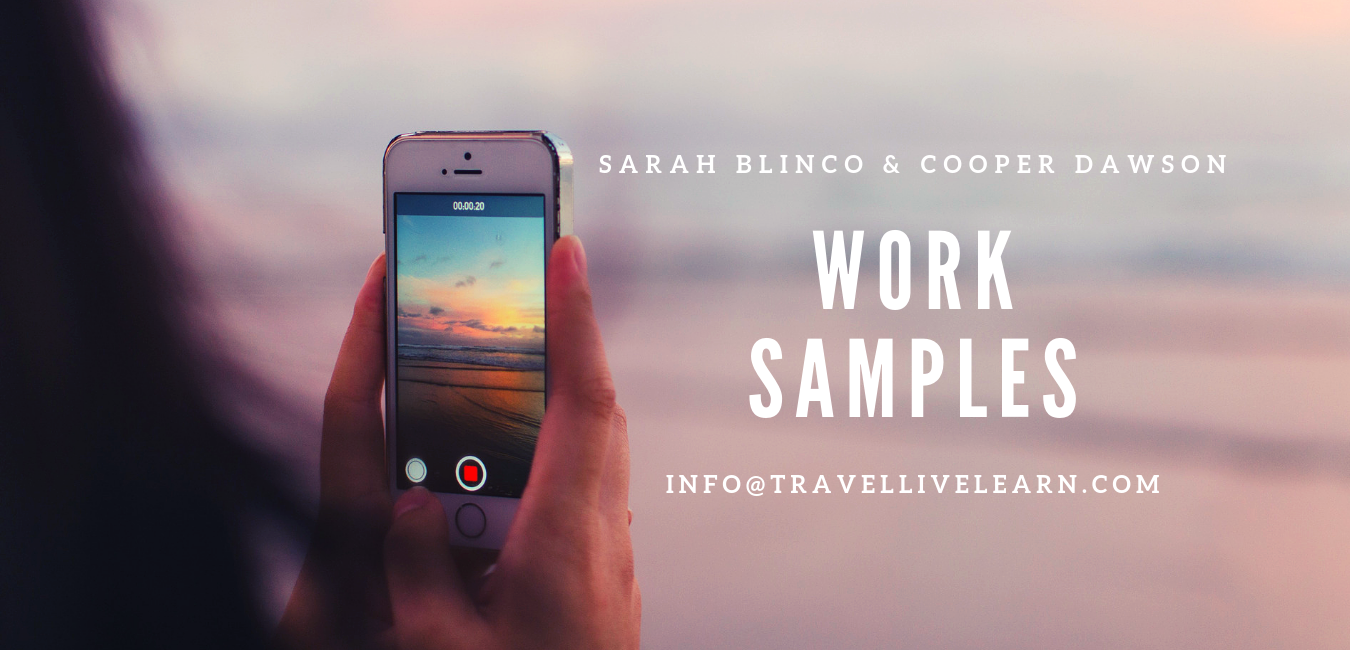 Video, editorial, social
We manage communication and digital experience for businesses specialising in areas of health, lifestyle, education and travel.
Please find samples of our work below, and a link to our media kit here (PDF)
Travel vlogs and videos
Shareable and 'how to' content covering destinations, experiences and events. Channel: youtube.com/travellivelearn.
Examples:
👉🏻Video guide: visit Juliet's house in Verona, Italy
👉🏻Read: travel guide to Verona
👉🏻Read: what else to do in the region

Published magazine features
Fifteen years experience editing and writing for lifestyle magazines and websites in Australia, the UK and North America. Click to open and read each sample.
Bespoke video coverage
Social media event coverage and shareable video for small and medium sized businesses.
Example: developing Instagram stories for the TBEX conference in Europe 2018 – view the sample
Digital storytelling
Presenting on creativity and communication.
Sarah Blinco and Cooper Dawson – find out more
Recent brand collaborations
The Brussels Journey, Belgium
Point A Hotels, UK
Globe Trekker TV
IAmsterdam
Visit Cologne, Germany
To Tuscany, Italy
Linguistica Australia
James Cook University Australia
Study Cairns, Australia
Traders Hotels Australasia
Professional services offered
social media and digital content management
user experience and website consultation
communication and media planning
publication / magazine development
writing and editing
multimedia production
training
events