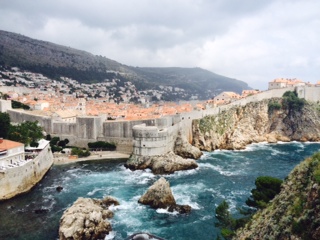 Croatia, it seems, is the new hot spot for Australian tourists, and there is no wonder why. It is without a doubt one of the most beautiful countries I have ever seen. However, having just visited the crystal clear waters of Croatia, I have experienced first-hand the daunting and at times frustrating task of organising a trip there.
It is easy to understand why the younger generation jump on board a Sail Croatia trip, the benefits of which include not having to organise your own transport or accommodation. But I think that being able to do it on your own can be much more rewarding. Without further ado I would like to share with you my tips on travelling in Croatia.
Five tips on how to travel in Croatia
1. Do not attempt to book any ferries, buses or trains before arriving in Croatia. For me this was an unnerving concept, as I like to have everything planned down to a T, but after wasting hours trying and failing to book through Jadrolinija ferries before arriving in Croatia, I would like to share my knowledge that YOU CAN'T DO IT. The ferries and buses are easy to book over there and you can do it on the day you want to leave, even in peak season
2. If you are visiting Dubrovnik in peak season, make sure you steer away from the old town from about 10am- 1pm because this is when the cruise ship passengers arrive for their tours. I have literally never seen that many tourists in one place at one time. You can barely make it through the entrance gates.
3. Make sure you visit one of the less touristy areas- I chose to make my first stop Zadar and it turned out to be a wonderful decision. The locals still all treat each other like family, which creates a warm, safe atmosphere, and not once did I get caught in the middle of a tour group, high five!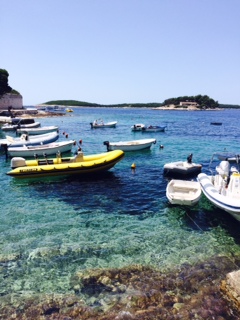 4. Keep in mind that the best beaches in Croatia can be reached by boats from the main towns- even the island of Hvar does not have any spectacular beaches on it. Renting a boat or water taxi is relatively cheap and is the perfect way to find more secluded, pristine beaches.
5.  If you are taking a bus to Dubrovnik from somewhere further North, make sure you have your passport handy as you make a 4km stop over in Bosnia (who knew).
I will definitely be returning to see more of Croatia and highly recommend it for young travellers, as it is cheap, has good night life and some of the best scenery in the world.
About the writer
Louisa Macleod is a film reviewer, professional Communication student at RMIT University Melbourne, and you'll also find her blogging HERE.