It's no secret Cooper and I are passionate dog lovers. Our family members know not to be too upset when we say we miss our dog, Harry, more than anything. We pat unsuspecting (but generally enthusiastic) dogs whenever we get the chance – on the train, in a park, at the pub…
We were of course first in as the doors at Earl's Court's vast convention centre swung open for the annual Discover Dogs in London event, held each November (although a location change is in store for the 2015 event, I believe).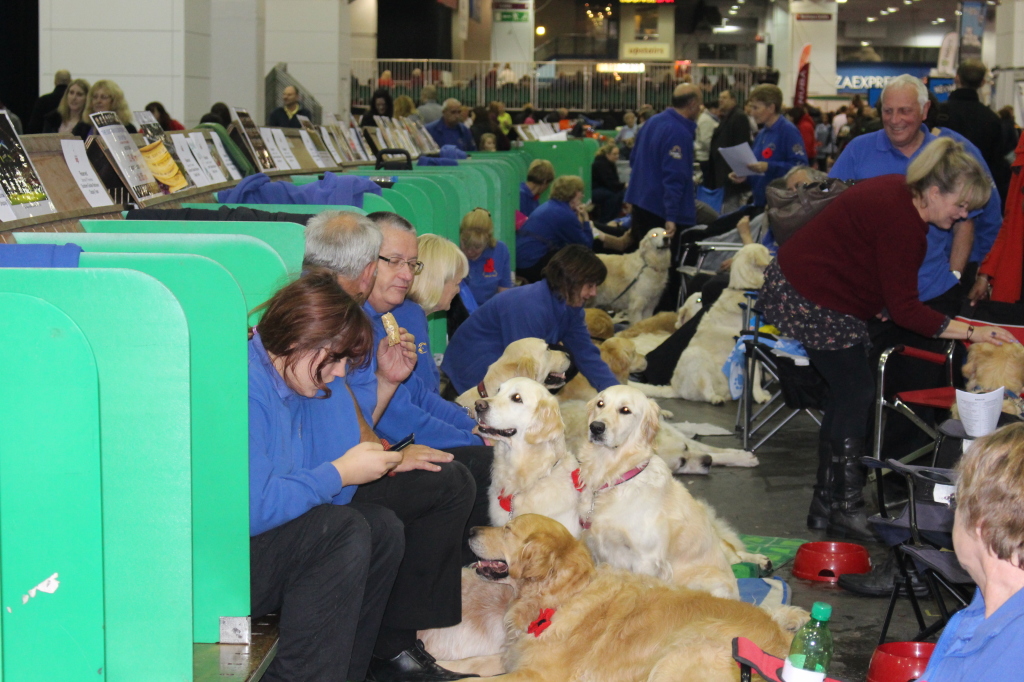 Discover Dogs in London
Discover Dogs in London is a two-day spectacular brimming with dog shows, agility demonstrations, over 200 breeds being showcased, and pet suppliers sharing their wares. We also got to meet awe-inspiring dogs who work in search and rescue, hospitals, and those dogs helping people who are sick and with special needs, everything ranging from sight and hearing loss to rare illnesses.
I was most moved by one pair of pups we met – a totally blind dog and his companion dog who basically mentors and guides him everywhere. So beautiful. Too bad more humans don't behave like dogs, eh!
Additionally, I was amazed to happen across some VERY extraordinary dogs from Medical Detection Dogs UK. These dogs are recruited from all places including shelters and breeders. They are trained in a number of specialised ways – some are medical alert assistance dogs that help people with complex health conditions but who have no awareness of an impending life-threatening attack. Others are cancer detection dogs, increasingly being relied upon to assist scientists and medical professionals to detect and understand various forms of cancers. These dogs excel in such areas because of their heightened and honed sense of smell. Utterly fantastic – take a look at their website if this interests you too – medicaldetectiondogs.co.uk.
We love this event and highly recommend it if you're a dog person and/or you want to introduce your family to the wonders of man's (and woman's) best friend. On again next year – more at discoverdogs.org.uk (admission fee does apply although children under 12 go free).
–Sarah